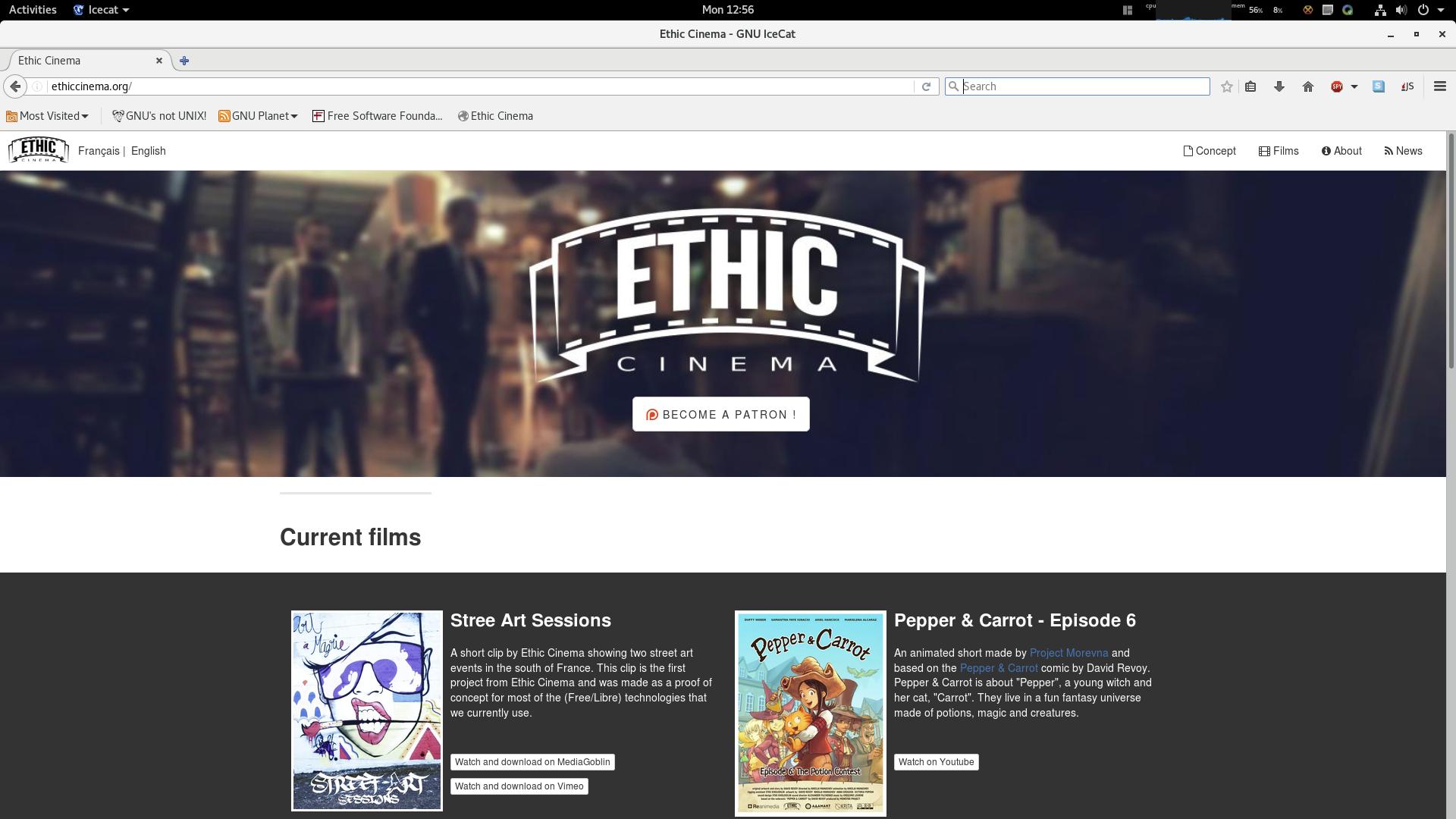 The new Ethic Cinema website is live!
We are moving from a Wordpress website to a much simpler HTML one with just a little bit of PHP for internationalization.
This new website is meant to be as modern as it can be as well as being mobile ready and respectful of its visitors. It is fully compliant with security focused browsers like GNU Icecat (like on the screenshot).
This blog is also moving away from wordpress and is a pure HTML based blog handled by the amazing Pelican.